Human-Centered Legal Advocates
With our roots in the Upper Peninsula of Michigan
We are committed to helping you accomplish your legal goals in sustainable and innovative ways that promote wellness for clients and all members of the firm. Under this lens, we are developing a firm culture that highlights:
All employees are treated as human beings with independent thoughts, emotions, and bodies; unique strengths and weaknesses; and good days and bad days. Each person is valued by their strengths which fill a need on our team. We help nurture those strengths and calm fears. We do not dwell on weaknesses; instead, we identify them and find alternatives. Reviews do not exist because we do not need them when daily focusing on strengths.
A lack of money is the greatest distraction to good work. Naturally, money determines whether our basic needs can be met, so it is unavoidably emotional, especially when a lawyer relies on others working additional hours at a lower rate to make more profits. We just removed the conflict: Dawn (receptionist), Josie (business manager), Ann (UX researcher and strategist) and Erica (attorney) have equal salaries.
All profits will be shared equally. Ann and Josie will put hard work into this business, too. They should also financially benefit – not just Erica as the attorney.
After 12 years as an access litigation and probate administration attorney, Erica set out to give her fellow Yoopers other trustworthy options for legal services. With a team of like-minded individuals, she has applied human-centered design to the law and created a practice that educates and advises clients in a way they understand, meets their needs, and enables them to make informed decisions with confidence.
Erica applies these principles to her true passion: resolving access and easement disputes. Her niche practice was unexpectedly born in the family camps of the UP where easements are commonly misunderstood and disputes often arise. She has coached clients to achieve resolutions with their neighbors by bridging communication and seeking alternatives.
If a client needs to enforce a right, Erica counsels her clients and fully evaluates the financial and wellness expenses throughout litigation. By implementing the human-centered strategies, her clients know what to expect from litigation. They can better evaluate risk, prepare for the financial and emotional impact, and plan a settlement and litigation strategy. By creating this environment, Erica's clients have more capacity to deal with a trial or the ordinary demands of life while working on a litigation project.
Erica lives with her dog, Nyla, in Marquette, where she practices remotely from her home. Erica is curious about the world and the people around her. She enjoys deep conversation, gardening, and creating.
Josie left her home state of Minnesota for the UP after marrying her husband in 2021. Josie's experience and skills as a professional musician and a former teacher have been essential in improving our communication with and education of our clients. She loves the outdoors, music, writing, andMuay Thai. She lives in Sands with her husband Ben,and their dogs, Leo & Layla.
Ann considers herself an honorary Yooper, raised in Crystal Falls, now living in Ann Arbor. With 15 years of research, teaching, and content design and management, Ann is committed to working with the Taproot team to achieve innovative outcomes and support clients with a human-centered approach. When Ann is not working, you can find her running around with Jet the wonder dog, cross-country skiing in the winter, finetuning her favorite chocolate chip cookie recipe, or hiking in the Michigan woods with her husband, Ben, and Jet.
UX Researcher 
and Strategist
What is human-centered?
Human-centered means that our processes are tailored to the needs of the person using the process to solve a problem. By doing this, we help our clients accomplish their legal goals with less friction, trauma, and harm to the wellness of the client or members of the legal team.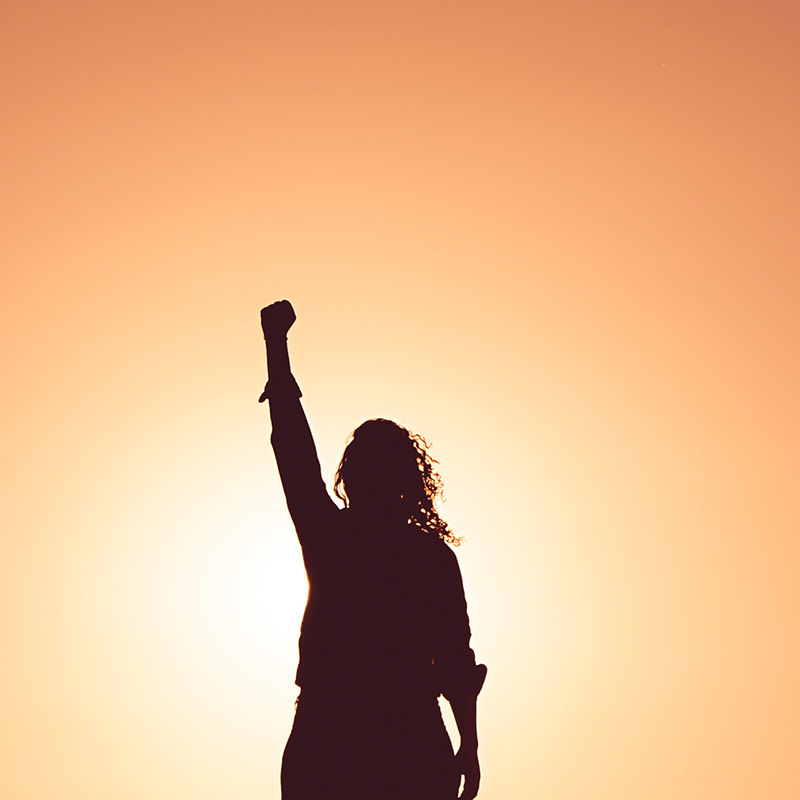 Ways to use coaching
All of our clients start with a coaching session to map their values, goals, and known options. We use that information to generate more options and create a strategy to move them closer to their goals. Not all situations require costly legal representation. In fact, many people who come to us for coaching gain the direction they need to resolve their issue on their own! You can take it from there, or we can help more!
A coaching call includes:
Coaching & Planning Tools
Summary & Strategy Map
Simple Process & Information
Discounted Rate on Additional Sessions
Erica's firm experience started in college where she interned with in a criminal law firm in Houghton. She wanted to understand how a UP law firm tended to work and whether it was "her cup of tea". While doing her final paper on jury researchers, Erica was able to help her mentoring attorney with his felony trial the spring before law school. 
During law school, Erica concentrated in general practice and had the intention of returning to the UP to practice estate planning. She found an internship with a solo estate planning attorney in Lansing who taught her the ropes.
After graduating law school in 2010, Erica returned to Crystal Falls. Her parents put her up while she was studying for the bar exam. Erica was able to continue her work remotely for the solo practitioner while living in the UP.
In 2011, Erica passed the bar and was hired by a traditional small to mid-sized law firm in Marquette in July 2011. She began estate planning but shortly shifted to real estate and probate court litigation. In 2017, Erica was made a partner of the firm where she stayed until 2022 before starting on the path that led to the creation of Taproot Law.
Real estate. After her mentoring partner suffered a personal tragedy, Erica helped with an upcoming trial that had all sorts of easement issues and that experience changed her life forever. She was hooked to the puzzles that these problems real estate litigation presents. Over the years, Erica has managed cases that include the following issues:

Prescriptive easements, implied easements, and easements by necessity

Easement safety and liability for accidents

Improvements that can or cannot be made to an easement

Abandonment or termination of an easement

Adverse possession

Trespass

Abandonment or termination of easement rights of an easement

Licenses

 

Probate Court Cases. Because Erica started her career in estate planning, she knew how trusts and wills should work, so it made her powerful in court. As her career progressed, so did the prevalence of probate litigation, and Erica was able help many clients through the types of cases resolved in probate court including:

Probate estate administration – all types of processes available

Administration of a hand-written will and other disputes about the terms of a will

Variety of disputes, especially between siblings or adult children and stepparents

Trust administration

Removal of trustee, agent under a power of attorney, or personal representative

Guardianships and conservatorships

Petitions for grandparenting time or visitation with an elderly parents under the care of a stepparent

Various requests for information from personal representatives, trustees, agents under powerse of attorneys, and other fiduciaries.
Trained mediator in the areas of:
civil litigation (2010)

domestic relations (2011)

permanency planning (abuse and neglect cases) (2014)
State Bar of Michigan participation
Executive Council, Young Lawyers Section

25th Circuit (Marquette County), Representative Assembly

Probate and Estate Planning Section, State Bar of Michigan

Real Property Section, State Bar of Michigan

Chair, Winter Conference, San Diego, CA (2020)

Legislative and Case Update, Summer Conference (2021)

Legislative and Case Update, Summer Conference (2022)

Member
Vice President · Jun 2013 
Marquette County Bar Association
President (2015-2016)

Secretary/Treasurer (2014-2015)

Vice President (2013-2014)

Member (2011-present)
Bass Fest Sponsor, Crystal Falls Lion's Club (2023) by Taproot

Marquette-Alger Resolution Service

Volunteer Mediator · (Jan 2011-2019)

Board of Directors 

Zonta Club of Marquette

Recording Secretary · Jan 2013 – Jan 2015

Board of Directors

Member

Student Leader Fellowship Program, Northern Michigan Leadership Program

Mentor · Jan 2011 – Jan 2015

Dancing with Our Stars (2018), Fundraiser for UP Home Health & Hospice
Super Lawyers's Rising Star 2019, 2020, 2021, 2022, 2023

Rising Start for the Young Lawyers' Section for the State Bar of Michigan