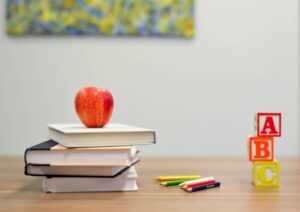 I've shared here before that I used to be a teacher. One of the things I HATED about teaching was grading. I'm talking about the kind of grading that requires sifting through stacks of paper, reading in isolation, and giving written feedback that students might not always read or understand. One of the things I LOVED about teaching was ditching grading in isolation, talking directly with students about their work, and grading their work together. A few of my teacher-colleagues (shout out to Gretchen, Jeff, and Ellen!) and I started practicing, what we called at the time, face-to-face (F2F) assessment and we never looked back (If you really want to get nerdy, you can read about it here). We started using F2F assessment in place of traditional grading, because it opened lines of communication and ensured that the student and teacher were on the same page about the student's progress. This way of grading also gave students more opportunities to take ownership of and have agency in their work.
What does grading have to do with Taproot?
Even though Erica and I have different professional backgrounds, we realized there are similarities in working with students and legal clients. Erica has shared before that traditional legal systems don't always accommodate the specific needs of each client, resulting in confusion and frustration. Similarly, traditional grading often left both me and the student feeling frustrated and confused. I wondered why a student hadn't followed basic instructions and the student wondered why I hadn't understood the point they were trying to make in their essay. There was really no communication or space for the student to have a voice in the process.
At Taproot, coaching and our new program, "Make-it-Legal," aim to bring the client and legal professional together in a way that, just like F2F grading, opens lines of communication and helps the client more fully understand the legal process related to their needs.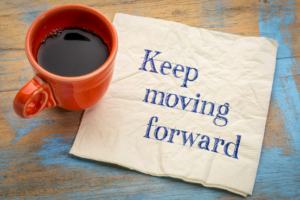 Specifically, during a Make-it-Legal session, a client works with Erica or our paralegal to prepare all the documents needed to complete their project or phase of a larger project. After the meeting, the client receives the documents they need to file, serve, or retain along with detailed instructions on how to represent themselves in completing a project.
After a Make-it-Legal session, you can expect the following:
1-on-1 phone conversation with a legal prof

essional

Completed documents for you to copy and mail

Instructions on how to copy, mail, and record those documents
Make-it-Legal services can support your needs related to:
Business

Easements, Licenses, and Boundary-Line Agreements

Informal Probate Administration

Mediation

Sale of Real Estate

Transfer or Sale of Real Estate
Ultimately, just like I wanted my students to feel confident in their learning process, we want Taproot clients to feel more comfortable in the legal process and to feel confident in moving forward with clear next steps.
Check out our pricing for Make-it-Legal in our Menu of Services and call (906) 284-8426 to schedule a Make-it-Legal or coaching session today!
–Ann